Organic Old Master Tea – Deep Roasted Oolong (Orthodox "Taiwan High Mountain Oolong Tea")
NT$600 – NT$4,800
Description
Organic Old Man Tea
Place of Origin: Nantou Xinyi Tea Area (a high mountain tea area at an altitude of 1300 meters)
Roasting degree: heavy roasting (7 minutes roasting)
Variety: Qingxin Oolong
1 can Net weight: 2 taels/75g
Price: NT$600
8 packs a total of 1 catties (boxed) 4800 yuan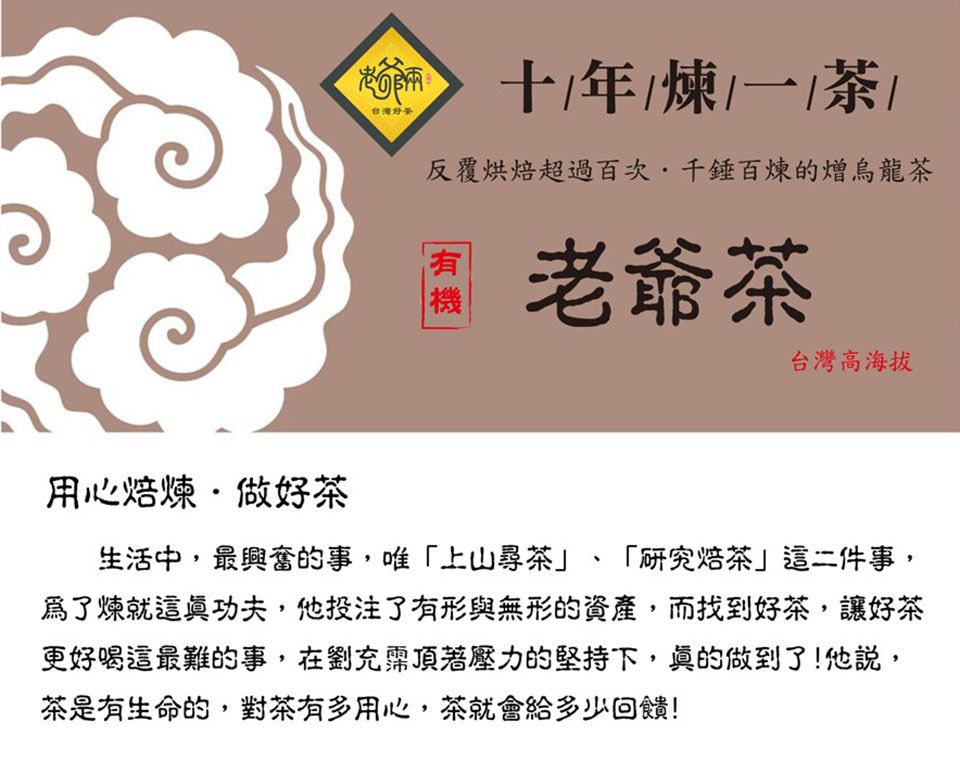 The master and the two bosses, Liu Chongpei, have danced with tea since childhood. As a lifelong tea person, he has a surging passion for tea and an unquenchable ambition to develop a perfect and undefeated product that is suitable for the whole family to drink. Tea, let drinking tea become a healthy and virtuous circle. Therefore, since he engaged in the tea business, he has been researching and developing hojicha day and night. Every time he improves and fails, he feels that the tea uses a unique way to talk to him, and let him know how to improve the hojicha. The most beautiful essence of tea is roasted and refined again and again, and it is the real kung fu.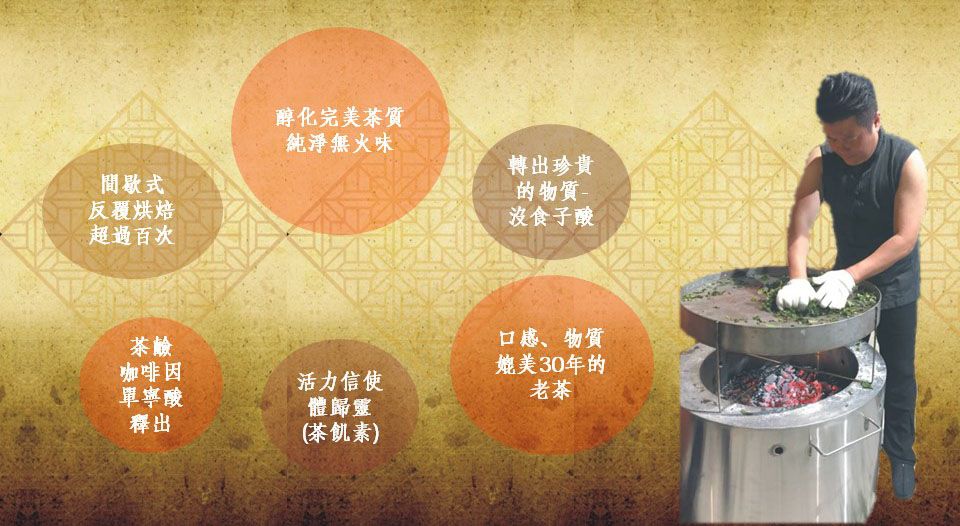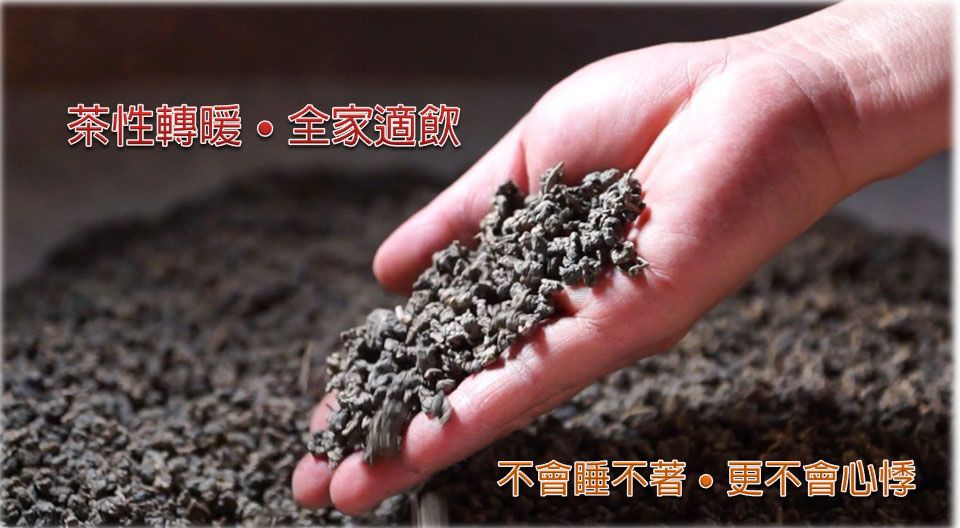 Through continuous R&D and roasting, he finally found a perfect and undefeated organic Laoye tea. He believed from the bottom of his heart that this tea was a wisdom tea gifted by God, a natural tea that returned to organic laws, and a combination of the two masters. The heart-pounding tea is worthy of the heaven and earth. This tea brings together the essence of heaven, earth and people, so it is called Laoye tea.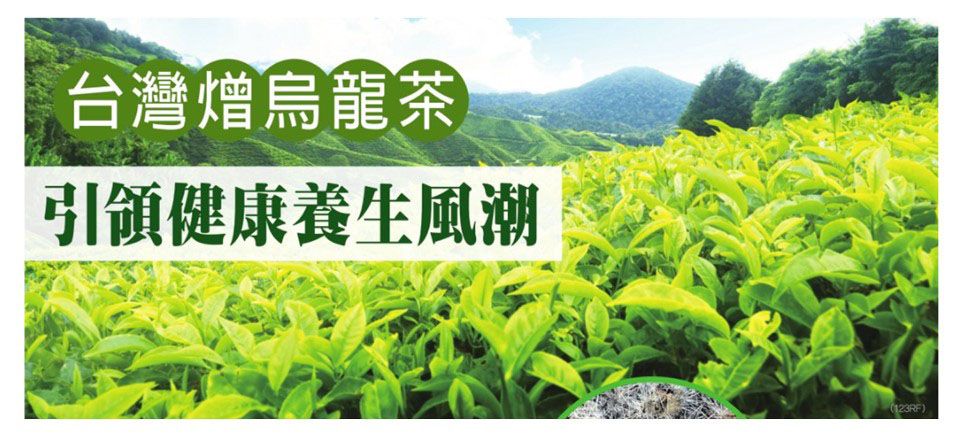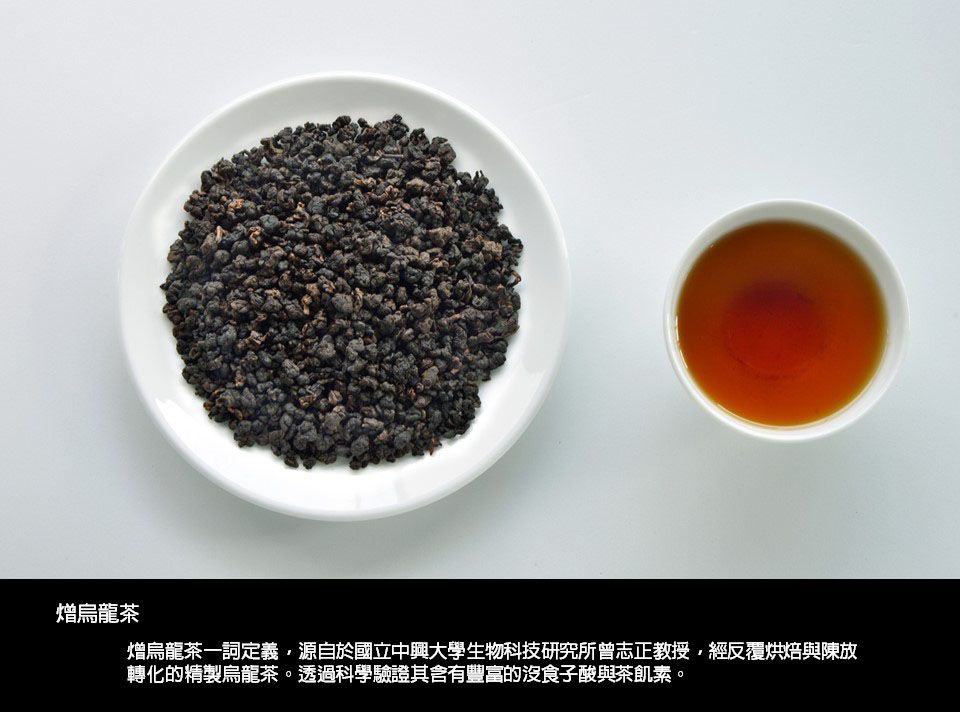 The process of repeated roasting and storage is called "熷". Laoye tea has improved the traditional roasted tea process of "焷 oolong tea". It has been repeatedly roasted for more than 100 times. After the hojicha process breaks through the limitation of time on the alcoholization of tea leaves, it will naturally allow tea lovers to drink precious tea with taste and substance comparable to 30-year-old tea in the shortest time. This will be a great promotion for human tea drinking culture. , To this end, Liu Chongpei devoted all his life, no complaints or regrets!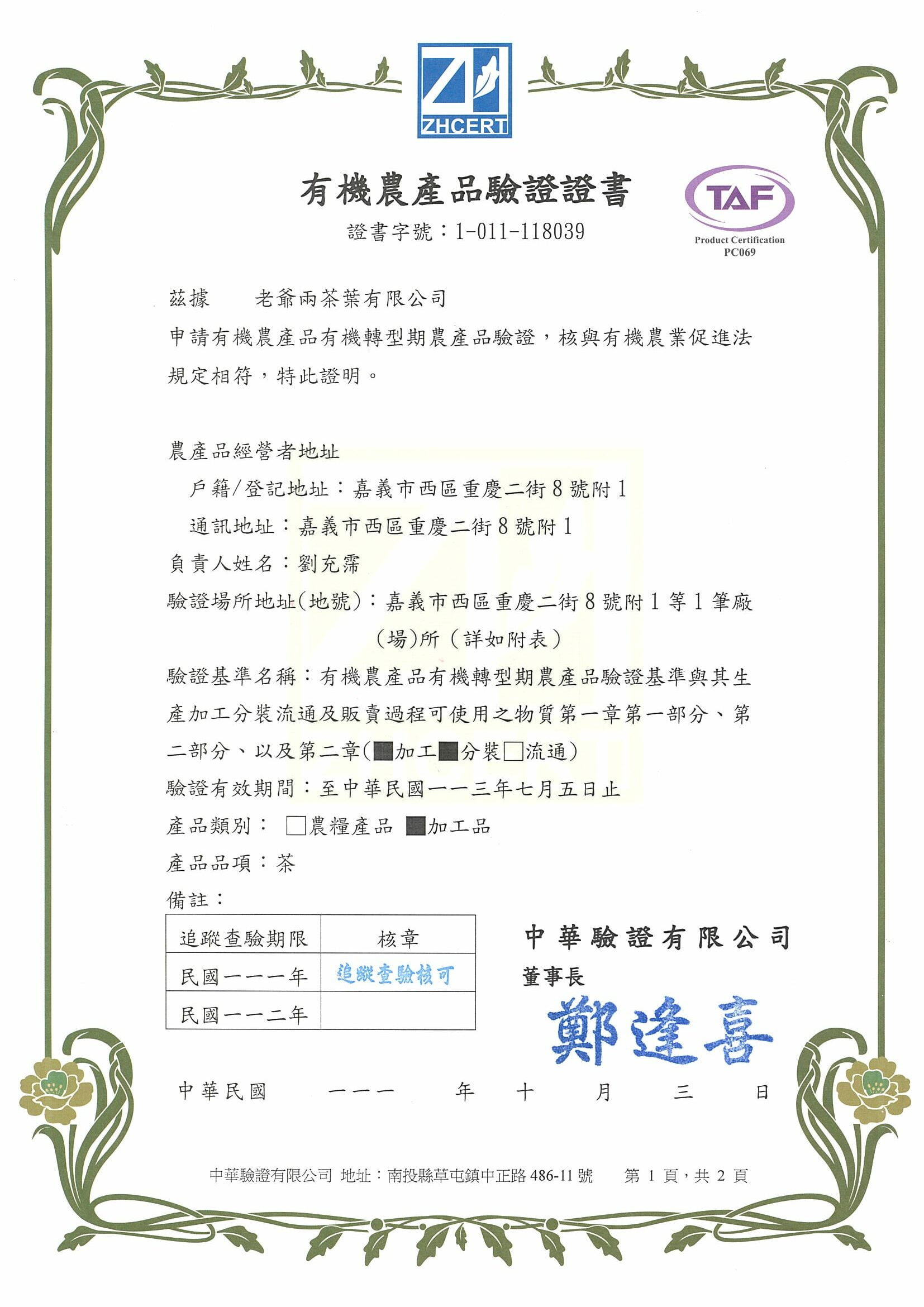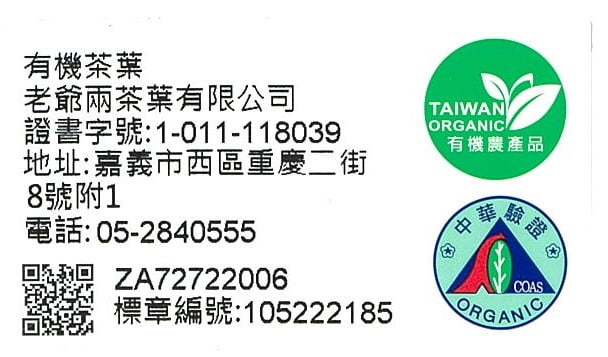 Additional information
| | |
| --- | --- |
| Weight | 0.000 kg |
| Dimensions | 0.000 × 0.000 × 0.000 cm |
| Organic Old Man Tea | 1 can 2 taels 600 yuan, 8 packs total 1 catty (boxed) 4800 yuan |