Organic Green Tea
NT$650 – NT$2,500
Description
Organic Green Tea
■Origin: Qingshan, Nantou
■Tea species: Yinlong
■ Date of harvest: September 108
■Tea garden management: Tea farmers are very persistent and persevering. Organic tea gardens adopt a friendly land management method. After nearly 20 years of practice, tea gardens are completely free of pesticides and chemical fertilizers. The active microorganisms restore the natural health of the land, and the tea made is absolutely pure. Only the tea we are willing to drink can be shared with you with confidence.
■Baking degree: unbaked
■Artificial hand picking of one heart and two leaves/three leaves
■Packing specification: four taels/150g
■Soup color: Emerald green
Organic Green Tea Features:
Green tea is rich in catechins (EGCG), which is widely loved by the public. This green tea has been properly withered and then roasted. It is specially made into a hemispherical shape, which is different from ordinary green tea in strips. The biggest feature is that it does not Has a "grass flavor". The tea soup is emerald green, clear and translucent, sweet and refreshing in the mouth, neither bitter nor astringent, with a slight bean flavor, very resistant to foaming.
The value of organic tea
(1) Planting process
■Do not apply chemical fertilizers
■No pesticides
■ Soil, air and water quality must not be polluted
■The transition period of organic farming land is at least three to seven years
(2) Organic Tea Certification Guidelines
■According to organic cultivation and field management methods, and has complete management records
■Tea processing and packaging sites and warehouses are strictly required to comply with hygienic regulations
■Sampling for inspection, no pesticide residues can be detected
■Three-year organic product verification validity period, re-evaluation after expiration
Brewing advice
Spread the tea leaves on the bottom of the pot, the tea leaves are about 1/5 of the pot
Good tea is not afraid of high temperature trials, hot water boiling at 100 degrees C
The first brew is soaked for 50 seconds, and the tea soup is poured out
The second brew is soaked for 30 seconds, and the tea soup is poured out
The third brew is soaked for 30 seconds, and the tea soup is poured out
The fourth brew is soaked for 40 seconds, and the tea soup is poured out
The fifth brew is soaked for 40 seconds, and the tea soup is poured out
The sixth brew is soaked for 50 seconds, and the tea soup is poured out
*This is a suggested brewing method, the concentration of tea leaves can be adjusted according to personal preference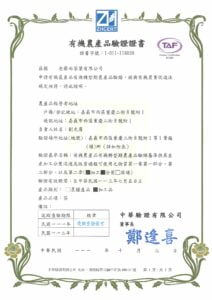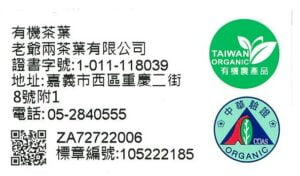 Additional information
| | |
| --- | --- |
| Weight | 0.000 kg |
| Dimensions | 0.000 × 0.000 × 0.000 cm |
| Organic Green Tea | 1 can 4 taels 650 yuan, 4 packs total 1 catty (boxed) original price 2600 special price 2500 yuan |