Organic Butterfly Honey Fragrant Tea
NT$450 – NT$3,420
Free shipping standard: You can select the "Free Shipping" option when you checkout for a single purchase of over 1,000 yuan.
How to buy: Please click the drop-down menu below and select an option:
▼▼▼
Description
Organic Butterfly Honey Fragrant Tea
Place of Origin: Nantou Xinyi Tea Area (a high mountain tea area at an altitude of 1300 meters)
Roasting degree: light roasting (3 minutes roasting)
Varieties: Qingxin Oolong, Jin Xuan or Cuiyu
Net weight: 2 taels/75g
Price: NT$450
8 packs a total of 1 catty (boxed) original price 3600 special price 3420 yuan.
The organic tea garden is located in Xinyi Township, Nantou, about 1,300 meters above sea level. It is surrounded by the Yushan Mountains. The tea garden is surrounded by virgin forests. In this clean and pollution-free tea garden, pure, sweet and thick tea is produced.
Using hand-picked high mountain tea from Nantou Xinyi tea area, using precious longan charcoal, quenched by charcoal fire and time, far-infrared penetrating heat source, which can alcoholize the molecular components of tea, reduce stimuli such as caffeine and theophylline, and enhance effective substances such as polyphenols .
Organic Butterfly Honey Fragrant Tea is made from Jiaye Longcha and roasted with longan charcoal. Jiayelong tea is a tea fermented in an anaerobic state and is rich in GABA (gamma-aminobutyric acid). According to research, it has the effect of reducing insomnia and relaxing mood. Organic Color Butterfly Honey Fragrant Tea smells special and charming honey fruit aroma. It is smooth to drink, not irritating, not bitter at all. Cold brewing or hot brewing can show different flavors, and it is a very popular tea.
★Planting process★
No chemical fertilizers
No pesticides
Soil, air and water must not be polluted
The transition period of organic farming land is at least three to seven years
★Organic Tea Certification Guidelines★
According to organic cultivation and field management methods, cultivation and complete management records
Tea processing and sub-packaging sites and warehouses are strictly required to comply with hygienic regulations
Sampling for inspection, no pesticide residues can be detected
Three-year organic product verification validity period, re-evaluation after expiration
★Certification Body★
National Chung Hsing University Agricultural Products Verification Center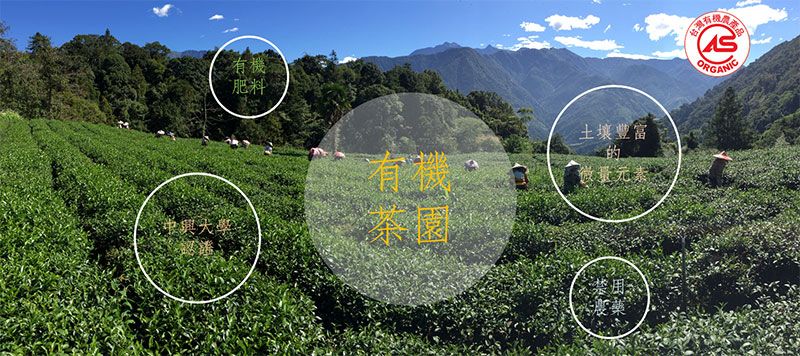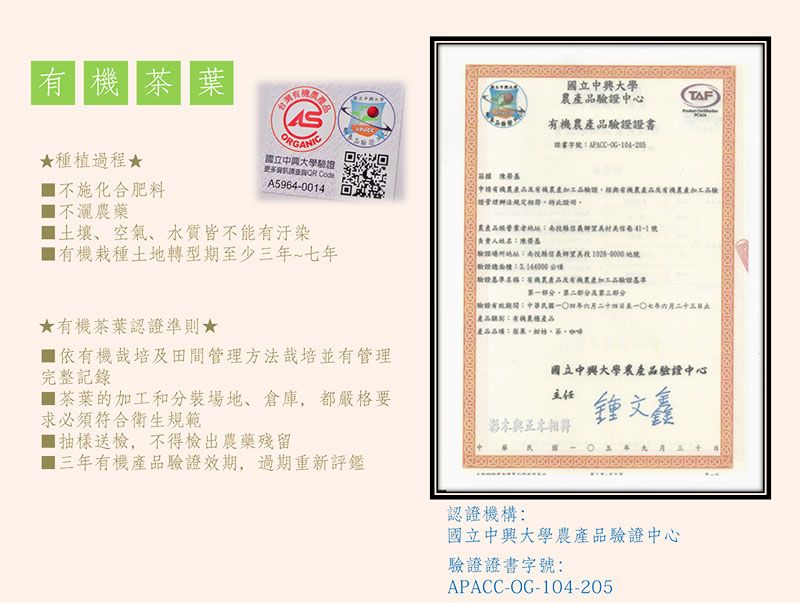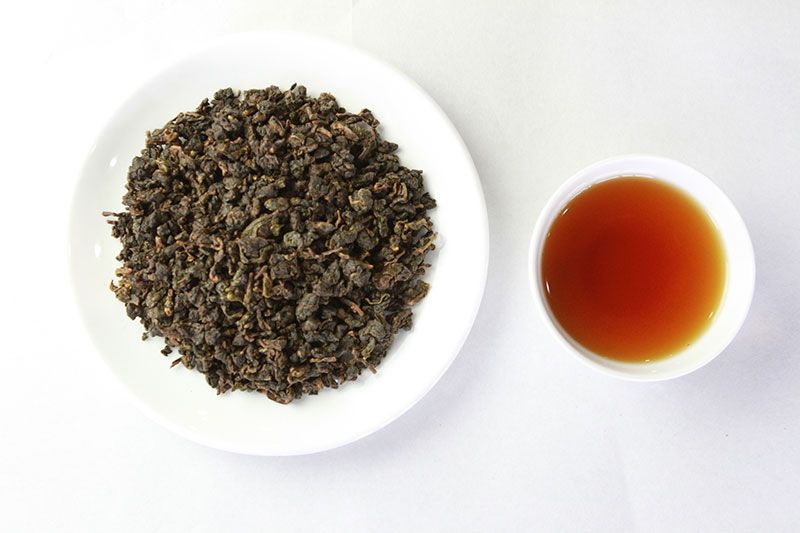 Additional information
| | |
| --- | --- |
| Weight | 0.000 kg |
| Dimensions | 0.000 × 0.000 × 0.000 cm |
| Organic Butterfly Honey Fragrant Tea | 1 can 2 taels 450 yuan, 8 packs total 1 catty (boxed) original price 3600 special price 3420 yuan |