Old Master Two Old Tea
It's hard to describe it in words
Mind and body will naturally tell you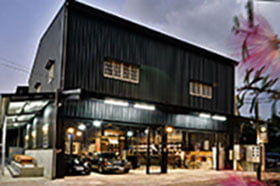 The Three Treasures of Lyoldtea
The business mission of Lyoldtea is to "produce and sell the world's highest quality tea", including old tea, organic tea, and natural agricultural tea, which are "three treasures of Lyoldtea".
Lyoldtea specializes in the production and sales of old tea, organic agricultural tea, and natural agricultural tea, which are called three treasures of Lyoldtea. In addition to the old tea collected by Lyoldtea, he also went to various places in Taiwan to find high-quality old tea. As for organic agricultural tea and natural agricultural tea, the production areas are Alishan and Yushan. The planting process does not use pesticides, fertilizers and herbicides at all, but instead uses unique methods to nourish and protect the land, including: (1) Using lactic acid enzymes imported from Japan to make The acidified soil after long-term cultivation is turned back to neutrality; (2) organic enzymes are used to inhibit pests and diseases; (3) the problem of weeds in tea gardens is to use manpower supplemented by machines to weed, or use "grass cultivation" to cover other than tea trees area.
In addition, the two tea leaves of Master are both hand-picked high mountain teas made in Taiwan, 100%, and roasted on charcoal with longan wood. They have been exported to Europe and the United States. Each batch of tea has been tested for 443 pesticide residues by the EU's authoritative testing agency "Duf Rhein Laboratory", all of which are zero detected.
Lao Ye Liang tea is one of the few Taiwanese alpine teas that can be exported to Europe, mainly because the EU inspection regulations require ND (zero residue) to pass the customs, while the Taiwan inspection regulations are within the prescribed amount of pesticides. Lao Ye Liang has always been self-required by the most stringent "EU inspection standards". Each batch of tea has undergone strict pesticide residue testing according to EU standards, and all of them have zero detection, so they have to be exported to Europe.
Laoye two Taiwan old tea, traditional charcoal culture
Traditional Longan Charcoal baked tea
Adhere to safe and non-toxic cultivation methods
Preserving the traditional tea-making process and the ethics of tea people
The traditional tea-making craftsmanship, which has been passed down for thousands of years, is a treasure of human civilization.
Lyoldtea upholds and preserves the traditional tea-making craftsmanship, and takes "inheriting tea virtues" and "creating new ideas" as the corporate spirit.
Fermentation and Kneading
Inherit the virtue of tea
In the literal sense, tea virtue is the morality of planting and making tea. Tea virtue has a deep connotation, which can be divided into three levels: heaven, earth and human. The "heaven" in the tea virtue means that those who grow tea and make tea must respect the heaven and believe in cause and effect; the "earth" in the tea virtue means that the tea grower and tea maker must protect the land and nourish the land; the "human" in the tea virtue is the It means that tea growers want to benefit people and make tea that is beneficial to people's physical and mental health.
Liu Chongpei, the boss of Lao Ye Liang, said: "The meaning of tradition is very far-reaching and contains moral connotations. Grandpa taught us from a young age: watching the sky to make tea, watching tea roasted tea, following the laws of nature, and starting from improving the spiritual level , Only by self-cultivation can you make good tea. It also contains traditional values, including benevolence, righteousness, courtesy, wisdom and trustworthiness. For example, you must be considerate of others, create clean and non-toxic tea, and make people drink healthy. Doing business pays attention to honesty Don't bully, uphold that kind spirit, and return to the traditional culture of sincerity, this is what we insist on."
New ideas baked out
Since the early years of devoting to the research, development and production of various old teas, inheriting the spiritual connotation of the world and people in the tea virtues and retaining the traditional tea-making methods have always been the insistence of the masters. In recent years, Laoye Liang has expanded the scope of research and development on the basis of "inheriting the virtues of tea", and continued to innovate and develop new types of tea, so that people who like tea can enjoy more good teas with different flavors of Lao Ye Liang, including: organic charcoal Roasted Ultimate Oolong Tea, Shenmu Tea Area Limited Edition Oolong Tea, Organic Alpine Black Tea, Organic Color Butterfly Honey Fragrant Tea, Organic Old Man Tea, Organic Alpine Fragrant Oolong Tea, Natural Farming Method Cane Charcoal Roasted Oolong Tea, Natural Farming Method Charcoal Roasted Golden Diamond Oolong Tea, Natural Farming Method Master Deep Roasted Oolong Tea...etc.
These innovative teas are all organic and natural agricultural teas roasted by the method of "longan wood simmering on charcoal", but with changes and innovations in the fermentation process, many new tea varieties that surprise consumers have been developed.
Find and develop good tea with various flavors
"Master Two" makes it possible for more consumers to truly understand and experience the "artistic concept of drinking tea", so that the purest material and spirit can blend and help each other in the mellow aroma of good tea, and experience the "tea Zen blind taste". realm!
In recent years, on the basis of the enterprise spirit of "inheriting the virtues of tea and baking with new ideas", Lao Ye Liang has expanded innovative research and development, and continued to develop a variety of new teas, so that people who like tea can enjoy more different flavors of Lao Ye Liang. Good tea.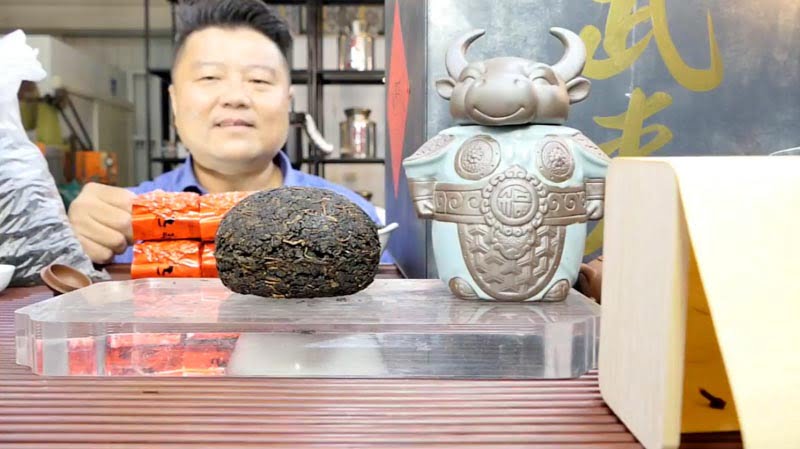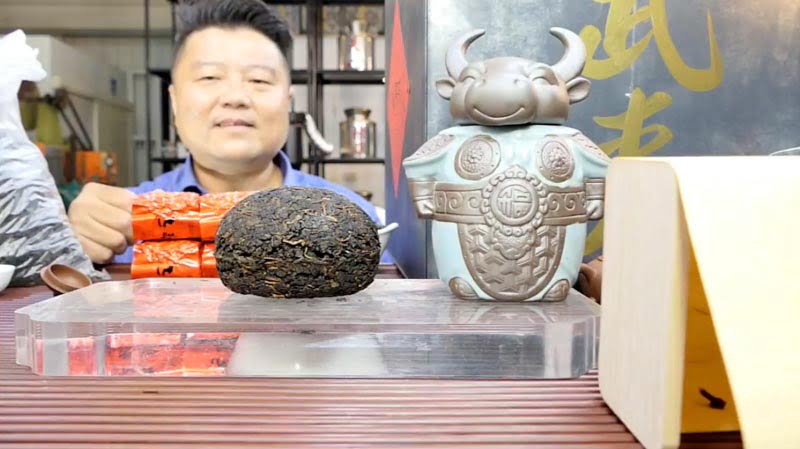 2 and 5 every week at 9pm
Facebook Page - Boss Liu Live
Master Two – Taiwan Charcoal Hojicha | Facebook
2 and 5 every week at 9pm
Discover the high-quality old tea hidden in Taiwanese folk
Many Gifts|Full of surprises